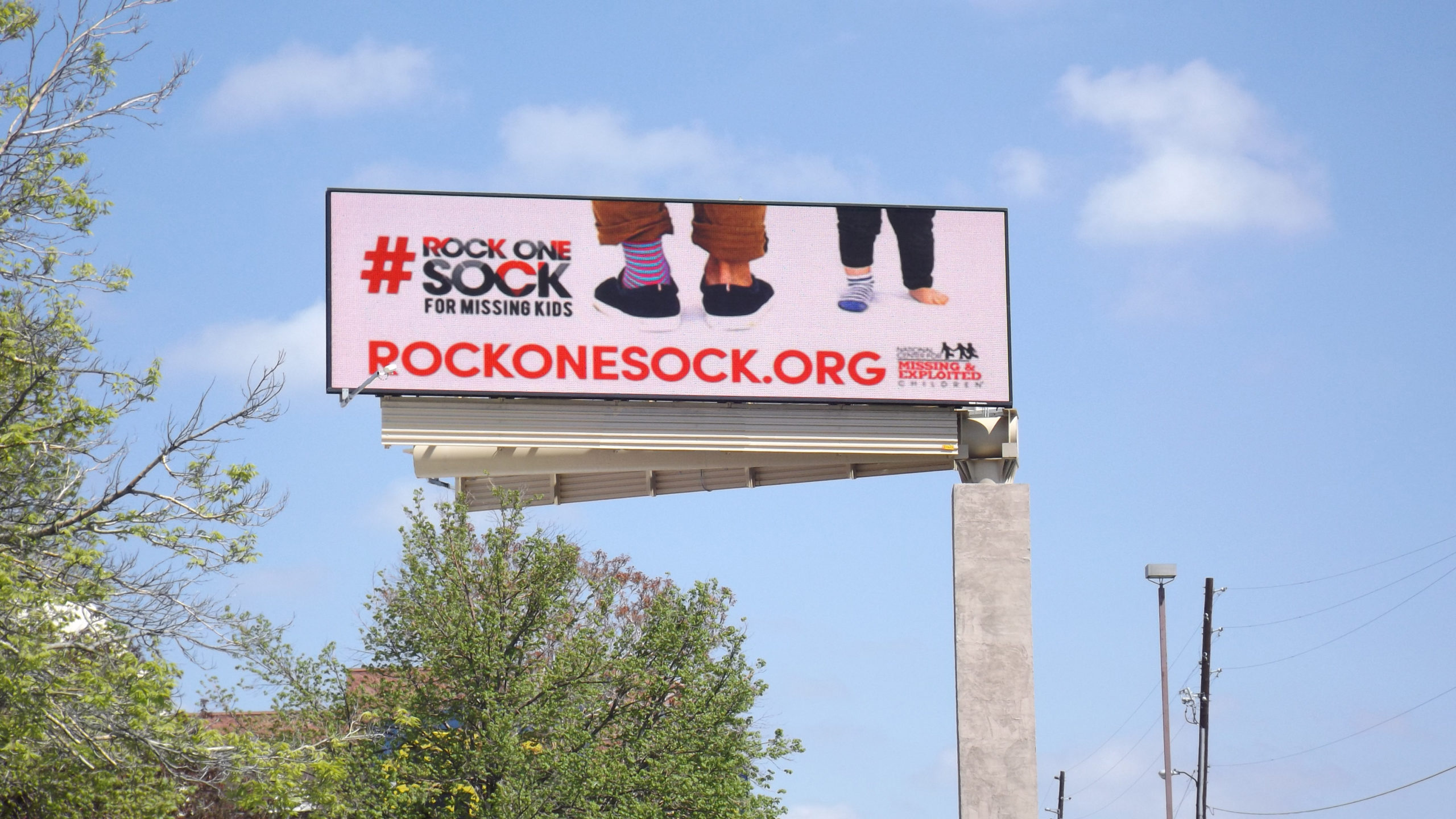 COMMUNICATIONS REPORT
OAAA used all communication platforms at the association's disposal in 2016, informing, educating, and promoting the power of OOH to the press, advertising community, and general public.
Real. Powerful. Communications.
Throughout the year, OAAA monitored more than 3,500 industry news stories; connected with more than 1,500 national, international, and trade press on behalf of the industry; issued 31 press releases; and assisted member companies in responses to the press with strategic talking points and media interviews.
OAAA ensured the industry received a significant amount of positive press, locally and nationally, proactively promoting stories focused on innovative OOH advertising solutions, the benefits of digital OOH technology, trends on the convergence of OOH with social and mobile technology and its relationship to connected cities, OOH's dedication to public service and community awareness, healthy industry growth compared to traditional media, and the Vote to Count industry campaign.
OAAA became an official Huffington Post contributor this year, posting articles relevant to the advertising community, as well as the general public. Posts included trends in political advertising leading into the 2016 election season, details about digital billboard assistance during Hurricane Matthew, and an overview of OOH campaigns across the country recognizing art.
A partnership with Advertising Week was forged, through which OAAA contributed blog posts to AW360 about the Vote to Count campaign and how technology is making OOH easier to plan and buy. Both blog posts were also published in The Huffington Post.
Technology Today Makes Planning, Buying OOH Advertising Easier than Ever https://t.co/Hf34ivLcBe

— Advertising Week (@advertisingweek) October 17, 2016
OAAA worked with Billboard Insider, an online channel for OOH news and analysis, to reach the OOH community with breaking news and industry insights. Including profiles on OAAA senior staff members, OAAA contributed 41 posts for a total of 11,605 page views.
The communications team lent vial support to the Vote to Count campaign, providing social media strategy and tracking, along with press outreach in partnership with agency January 4, 2016 Page 9 Continued Partners+Napier. The campaign earned features in AdAge's Creativity, Atlanta Journal-Constitution, Billboard Insider, Digital Signage Pulse, and The Huffington Post.
There's nothing but net with this week's OAAA Eye Catcher from @GTMBB! #OOH #GoJackets pic.twitter.com/YlKdElhElc

— youroaaa (@YourOAAA) November 21, 2016
Member Communications
Members continue to receive communications about OAAA, upcoming events, available tools, and industry trends via OAAA's weekly Outlook newsletter. Each Wednesday, sales professionals receive a Sales Tip e-mail providing the latest news and numbers to help sell to specific industries and markets.
"I read the OAAA newsletter, and your piece on social media was intriguing and inspiring." – Caitlin Knecht, Billups
In 2016, OAAA launched its Special Reports blog as a platform to share association news and insights. Thirty-Two Special Reports were posted since January, receiving more than 11,500 page views. OAAA published 36 Thought Leadership blog posts this year. Posts received more than 14,000 page views, and three were republished in MediaVillage.
OAAA continued to enhance its strategic social media practices in 2016, connecting with members, media, and the general public via Facebook, Instagram, LinkedIn, Pinterest, and Twitter. More than 2,778 people have "liked" OAAA's Facebook page, where they follow industry and association news and trends. More than 3,071 people follow Nancy Fletcher on Twitter, and 3,922 follow OAAA. Fletcher's tweets are also pushed to her more than 8,800 LinkedIn contacts. The OAAA LinkedIn group now has 1,851 members.
PUBLIC SERVICE REPORT 
OAAA's passion to serve and protect the OOH business is exemplified in the industry's passion to help serve and protect communities. In 2016, powerful relationships with long-time partners continued to flourish, and the industry completed a nationwide campaign to support national parks.
Real. Powerful. Service.
OAAA continues to promote all Ad Council campaigns and inform members when new OOH inventory is available. Campaigns this year included Child Passenger Safety, Community Engagement, Food Safety Education, and Seat Belt Safety, among many others.
OAAA assisted long-time public service partner The Boys and Girls Clubs of America in honoring the group's Youths of the Year. Congratulatory messages were featured on digital billboards in the hometowns of regional and national winners.
In June, OAAA completed its nationwide campaign to support national parks. In partnership with the National Park Foundation, the public service campaign celebrated the National Park Service Centennial, urging millennials to "Find Your Park." The campaign concluded with support for the White House in announcing the official designation of Stonewall National Monument in New York during LGBT Pride Month. A video featuring President Obama and images of the White House was displayed on billboards in Times Square, officially revealing the new national monument.
President Obama, on #OOH billboards today, announcing Stonewall Inn as first national monument to gay rights pic.twitter.com/YqiY5URgXo

— Nancy Fletcher (@nancyjfletcher) June 25, 2016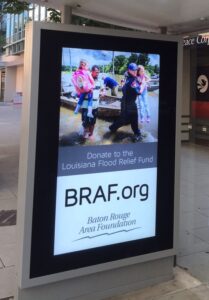 To assist the people of southern Louisiana following devastating floods in August, the industry quickly came together to post creative to digital OOH assets across the country soliciting donations to the Baton Rouge Area Foundation (BRAF), an organization collecting donations to support relief efforts related to the flooding. OAAA launched the OOH Advertising for Flood Relief campaign, all proceeds of which went to BRAF. OOH companies from across the country provided emergency supplies including food, home goods, and other necessities. Together, these contributions broke the original goal of $100,000 in relief support.
As Hurricane Matthew swept through the Caribbean and along the East Coast in September, digital billboards warned drivers and carried safety messages. In the storm's aftermath, the industry worked with the American Red Cross to post donation solicitation messaging on digital OOH inventory across the US.
Law Enforcement and Government Support
The FBI remains a strong industry partner in its use of digital billboards to locate wanted criminals. Each time a new addition was added to the FBI's Top 10 Most Wanted list, the OOH industry supported the search with digital OOH. Digital OOH publicity is responsible for the apprehension of 54 FBI fugitives.
OAAA worked with the Federal Emergency Management Agency (FEMA) multiple times this year to assist victims of natural disasters, including the massive floods in Louisiana. Messages were placed on digital billboards pro bono to direct those affected by disasters to appropriate support resources.
"Thank you for your partnership in helping disaster survivors. We appreciate your support!" – Kysa George, FEMA
OAAA continues to transmit AMBER Alert activations provided by the National Center for Missing & Exploited Children (NCMEC) to digital billboards across the country. In 2016, four new OOH media companies signed memorandums of understanding with OAAA and NCMEC to post AMBER Alerts in their areas. Since the program was implemented in June 2008, more than 1,500 AMBER Alerts have been posted to digital billboards in the US.
OAAA worked with NCMEC on a special public service project in May to support the organization's Rock One Sock campaign, aimed at raising awareness for Missing Children's Month. Creative was posted to digital OOH assets across the country, donating nearly $800,000 in advertising space.