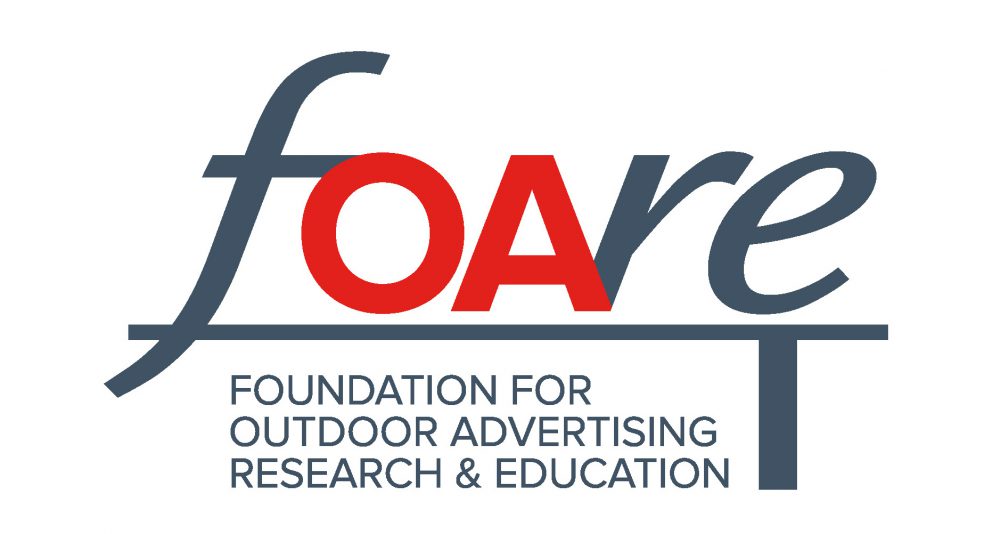 The Foundation for Outdoor Advertising Research and Education (FOARE) continues a long-standing commitment to foster real research and education on issues critical to OOH.
Real. Powerful. Education.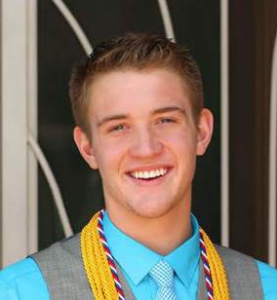 FOARE launched a new scholarship endowment program in 2016, aimed at students interested in marketing and sales. Alexander Alwin, Glendale, AZ, was named the recipient of the first-ever Allman Family Business Development, Marketing, and Sales Scholarship in the amount of $5,000. Alwin will be entering his junior year at the University of Arizona Eller School of Management. He is the son of Tony Alwin, OUTFRONT Media. Alwin noted that upon graduation, a goal is to establish his own OOH media company combining the technology of personal electronic devices with out of home on a global scale.
Two graduate students enrolled in urban planning programs were recipients of the Reagan Family Scholarship Endowment. The recipients of the scholarships were Grant Allen, who is seeking a Master's degree in City and Metropolitan Planning (MCMP) at the University of Utah; and Colleen Gentles, who is studying for an M.S. in Community and Regional Planning at the University of Texas at Austin. Each received a $2,000 scholarship.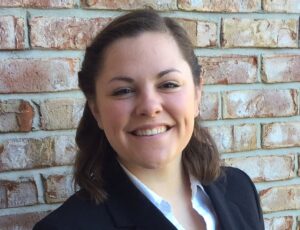 Kathryn Zelechowski, Glen Carbon, IL, received the $4,500 Ruth Segal Scholarship. Zelechowski is entering her sophomore year at the University of Illinois at Urbana-Champaign and is studying Agricultural Communications. Her mother is the administrative assistant to Vince Miller, president of DDI Media in St. Louis, MO. Upon graduation, Zelechowski hopes to work as a marketing specialist for an agricultural company.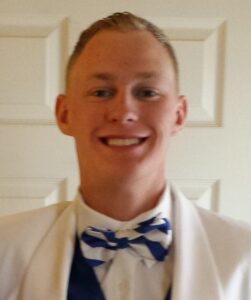 Davis Deussen, Fruita, CO, earned the Vern and Elaine Clark Outdoor Advertising Industry "Champion" Scholarship Endowment in the amount of $4,000. Davis is a sophomore at Fort Lewis College in Durango, CO, and is studying journalism. His uncle, Timothy Fox, works for OUTFRONT Media.
Other recipients awarded $3,000 scholarships are:
Joshua Benton, Florence, SC, is a freshman at Clemson University and plans to study engineering. Joshua is the step-son of Darryl Jackson, operations manager at Adams Outdoor Advertising in Florence, SC.
Erin Dugan, Fayetteville, NY, is a junior at the Rochester Institute of Technology. Erin is studying international hospitality and service management. She is the daughter of William Dugan, vice president/general manager of Park Outdoor in Syracuse, NY.
Stephen Lambert, Centreville, Virginia, is a junior at George Mason University in Fairfax, Virginia. He is pursuing a triple major in Government and International Politics; Global Affairs, and History. He is minoring in Conflict Analysis and Resolution and Arabic.
Lexi Sanders, Naperville, IL, is a freshman at High Point University in High Point, NC. Lexi plans to study communications. She is the daughter of Todd Sanders, who has worked in the OOH advertising industry for 25 years, including OUTFRONT Media, Windsor Outdoor, and MacDonald Media.
Brett Schmitz, Mukwonago, WI, is a freshman studying forensic investigation at the University of Wisconsin. Brett is the son of Bill Schmitz, a sign installer for Clear Channel Outdoor.
"This is an honor, and I'm very grateful for your help throughout the process. I cannot express how much the support means to me."
– Daniel Towns, Scholarship Recipient, Stanford University
Daniel Towns, Oakland, CA, is studying for a Masters in history at Stanford University. As an undergraduate, he wrote an honors thesis on the history of billboard advertising. He has been the recipient of a FOARE Fellowship through Duke University Libraries and expects to turn his research into a long-form book on billboards and historical geography.
Research
FOARE is in its third year of supporting a fellowship program to support archival research at Duke University.
"Thanks for all the great work on the scholarships. I believe this marks the 3rd time someone in our organization has been awarded a scholarship, and we are grateful for all FOARE has done for our industry and the folks employed in the industry." – Vince Milller, DDI Media
During 2016, the foundation supported OAAA's Vote to Count campaign, which encouraged voter registration and turnout for the November 2016 election. The Foundation also funded an initial client-privileged agreement with Venable, LLC, to develop a white paper on autonomous vehicles, connected cities, and other new technologies that may affect the OOH industry in the future.
Approval was given for the Photo Ark public service project in partnership with National Geographic, which will be completed in 2017.
Annual Fund and Administration
New directors were welcomed to the FOARE Board: Don Avjean; Jim Balestino; and Vince Miller.
The 2016 Annual Fund is underway with a completion date of January 31, 2017 (the end of FOARE's Fiscal Year). The goal is to raise $175,000. Since FOARE was re-organized over a decade ago, more than $2 million dollars has been contributed to the foundation supporting research and scholarship activities.
At the OAAA Board of Director meeting in Las Vegas (November 2), Nancy Fletcher announced a $50,000 donation from the Fletcher Family Foundation endowment to support research and development activities concerning new technologies. There is over $200,000 in the endowed fund.