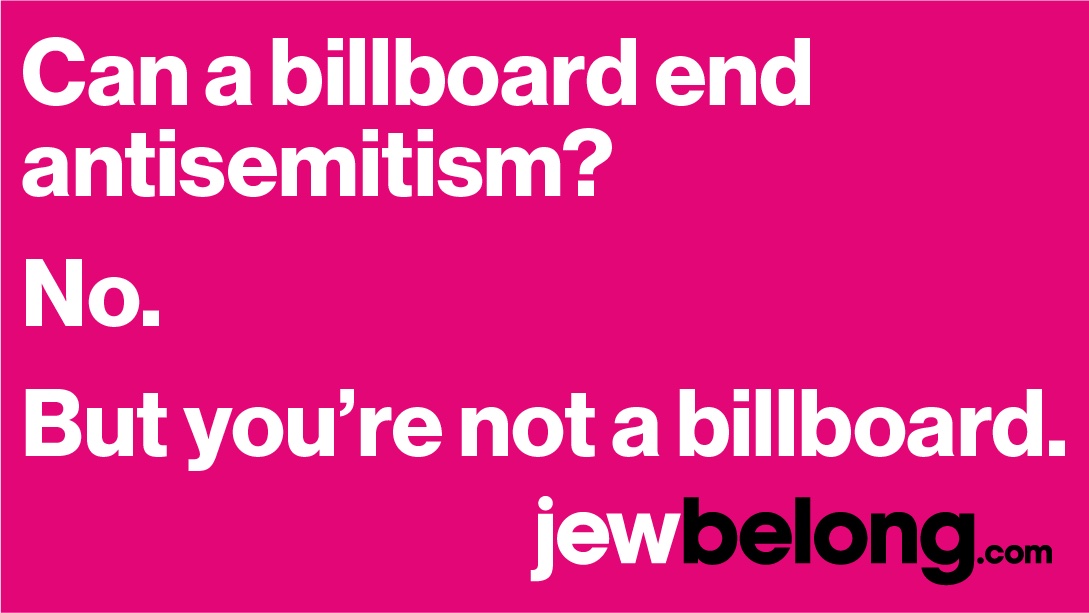 JEWBELONG PSAs
About JewBelong: JewBelong.com is an online content provider that offers education and meaningful do-it-yourself rituals for Jews, allies, and anyone who has ever felt like a Jewish outsider or disengaged from the religion. JewBelong's Judaism always stands for inclusion and welcomes everyone wherever they are (or aren't) on their Jewish journey. Please click here for a visual introduction and to see some of the amazing press the antisemitism campaign has garnered!
About the Antisemitism Campaign: Following ongoing conflict in Israel and Palestine, many celebrities freely condemned Israel. Zionism, the liberation movement of the Jewish people, became a bad word. The Jewish community in the US was caught on its heels by the tsunami of hate, and it will take years to recover. One thing that has become clear is that the Jewish community, always a strong ally to other marginalized communities, was largely on its own. That's why JewBelong has now added confronting antisemitism to its mission.
Markets: Atlanta, San Francisco, Los Angeles, Boston, Brooklyn, Manhattan, Queens, Phoenix, counties throughout New Jersey, Miami, Orlando, Philadelphia, Wilmington, Washington, DC, Las Vegas, Toronto and Ottawa
Campaign Dates: September 2022 through Summer 2023
Download powerful creative in support of the JewBelong campaign.